Six Lipstick Tips From Jillian Dempsey
Sent to you by Rehan via Google Reader: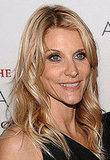 You'll know from my So I Married a Makeup Artist quiz that Grey's Anatomy's Patrick Dempsey is married to none other than celebrity makeup artist and Avon Global Creative Director Jillian Dempsey. And yesterday, I sat in on a call featuring the talented lady, who has worked with Kate Winslet on her cherry-lipped Golden Globes look, along with her shimmery-eyed Oscars style, too.
Over the next few months, Avon will be coming out with a few new lip products (more on those later), but first, I've got some tips from Jillian for making your lips stand out. Find out what they are when you read more.
The "it" color: For Spring and Summer, you can't go wrong with a coral shade, or variations of coral, like pink and orange tones. Of course, nudes and naturals are always excellent choices, too.
Follow the line: One of the biggest mistakes women make is creating a hard line with their lip products. "For best results, blend your lip liner with a touch of lip gloss so there are no hard edges showing under your gloss," she says.
Consider the shape: If you have thinner lips, a dark berry tone will only make them look smaller. Go with a neutral tone for fuller looking lips à la Angelina Jolie.
Play up the pout: When applying a lip plumping product, like Avon's new Utra Color Rich Extra Plump Lipstick ($6), "To complement the look, go for wide eyes with lots of black mascara and keep cheeks neutral so lips stand out," advises Jillian.
Sheer genius: Create a sheer effect by using your fingers to dab on your lipstick.
Choosing a shade: When selecting a shade to wear, Jillian looks at both eye color and what the person is wearing as her guide. She also mentions that it's important to wear what makes you feel comfortable, and that most women easily gravitate toward what colors naturally work for them. Call it women's intuition, if you will.
Things you can do from here: